En curso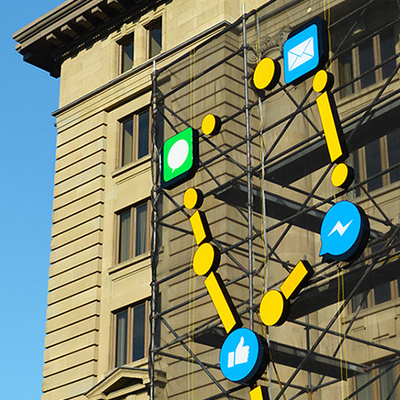 A very full summer for José Luis Torres
September 2017
With a solo exhibit and a series of 5 semi-permanent sculptural artistic installations in the public space, artist José Luis Torres is concluding a fruitful, diversified stint of presentations. First, his Tour de force, a large-scale outdoor work, was created especially for the 50th anniversary of the Maison des arts Desjardins in Drummondville. A major intervent...
Three solo exhibitions by José Luis Torres
June 2017
With two solo exhibitions in Ontario and a third one in British-Columbia, artist José Luis Torres has just opened a new series of fruitful, diversified projects. In Ottawa, from April 7 to May 20, his exhibition Fantasmeshas been opened to the public at the Ottawa School of Art Orleans Campus Gallery of the Shenkman Arts Centre. His assemblies convey the playful spirit of nume...