En curso
José Luis Torres closes the year 2017 on a high note
December 2017
With D'entrée de jeu, an unprecedented exhibition at the Musée national des beaux-arts du Québec, and his participation in the public art event Urban Green: artscarp in Hamilton, Ontario, artist José Luis Torres closes a prolific diversified year on a high note. Torres was first invited by the curator of the pan-Canadian exhibition Urban Gr...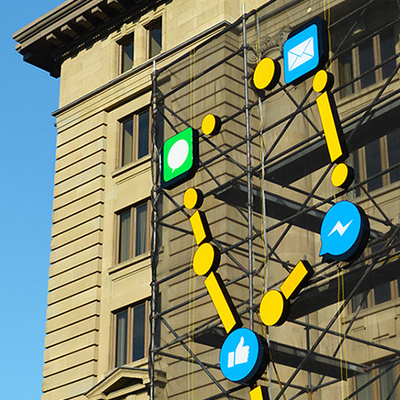 A very full summer for José Luis Torres
September 2017
With a solo exhibit and a series of 5 semi-permanent sculptural artistic installations in the public space, artist José Luis Torres is concluding a fruitful, diversified stint of presentations. First, his Tour de force, a large-scale outdoor work, was created especially for the 50th anniversary of the Maison des arts Desjardins in Drummondville. A major intervent...