Now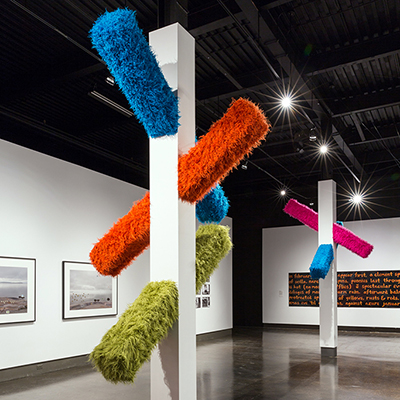 A prolific start to the year for José Luis Torres
March 2017
No less than one solo and three collective exhibitions with new works by artist José Luis Torres were held in the first trimester of 2017, in the provinces of Québec and Ontario. In January, as part of the collective exhibition Yonder, Torres created his piece Adaptation at the UWAG University of Waterloo Art Gallery, in Ontario. Co-curated by Matthew Brower a...
International and Canadian interventions as well as exhibitions in Québec for José Luis Torres
November 2016
José Luis Torres just came back from Argentina where he has erected his sculptural installation Tout ce qui brille n'est pas or (All that glitters is not gold) in the gardens of the Musée Supérieur des Beaux-Arts Palacio Ferreyra de Córdoba. Earlier, in October, the artist has created the intervention D'une autre nature as part of the Symposium d'...