Now
Three solo exhibitions by José Luis Torres
June 2017
With two solo exhibitions in Ontario and a third one in British-Columbia, artist José Luis Torres has just opened a new series of fruitful, diversified projects. In Ottawa, from April 7 to May 20, his exhibition Fantasmes has been opened to the public at the Ottawa School of Art Orleans Campus Gallery of the Shenkman Arts Centre. His assemblies convey the playful spirit of numerous divert...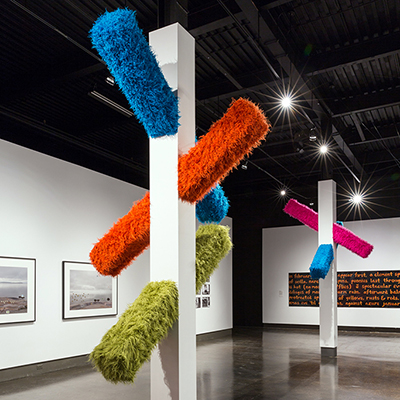 A prolific start to the year for José Luis Torres
March 2017
No less than one solo and three collective exhibitions with new works by artist José Luis Torres were held in the first trimester of 2017, in the provinces of Québec and Ontario. In January, as part of the collective exhibition Yonder, Torres created his piece Adaptation at the UWAG University of Waterloo Art Gallery, in Ontario. Co-curated by Matthew Brower a...